Dates for your diary
Below are the important dates for you to be aware of when applying to become a student nursing associate in the year 2022.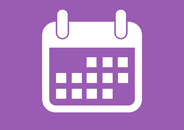 2022 dates:
1st March

Applications open for Sept 22

21st April

Preparation Day and Interviews

7th June

Preparation Day and Interviews

1st July

Applications close for Sept 22

July

Interviews and registration

August

Start date and reg. confirmed

W/C 26th September

Induc. days for Sept 22 cohort
More...
Next steps to enrol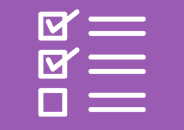 Step by step instructional video showing the process to enrol.
Read More
Nursing Associate Preparation Day website and resources


This website has resources to help you decide and prepare to become a Nursing Associate through studying at the University of Hertfordshire.

What is a Nursing Associate?

Nursing associates work with healthcare support workers and registered nurses to deliver hands-on, person-centred care for patients and the public as part of a multidisciplinary team in a range of different care settings. The Nursing Associate role can also be a steppingstone to becoming a registered nurse.


Read more

Course information

Nursing Associates will have the ability to provide quality patient care to people of all ages in a wide variety of health and social care settings. Students on our programme will benefit from a variety of placement experiences which will enhance their skills set. Access to simulation facilities at the University as part of your learning will, enhance your real-world experience.

Read more

Are you ready? Learning resources to prepare for your studies




Literacy resources

Literacy is the ability to read, write, speak and listen in a...

Read More

Numeracy resources

It is very likely that you have already planned to or...

Read More

Digital skills resources

Digital capability or digital literacy (apprenticeship...

Read More